Back to Home

Back to Home
ocsmindia@gmail.com

+91 94316 13532

Our Courses
Student Information
General Information

This organisation mainly aims to create computer awareness among the people. Anybody from school students to executive, business employee to housewives and all those who would like to given their future a new shape can apply for admission.

Prescribed course fee or installment course fee for any courses structure has to be paid at the time of enrollment. students should bring their Xerox copies of age proof certificate, last qualification and four stamp size photographs at the time of registration.

The medium of study will be English or Hindi Language only.

The validity of the registration is equivalent the period of course enrolled. once the registration expires, study centre is not liable to give any theory and practical classes.

All students should carry I-Card for identification and security purpose, no students will be allowed inside the class room & Lab room without Identify Card.

Students should attend all theory and lab classes regularly. Students being absent for more than 7 days or 3 consecutive classes without any prior information shall be subjected to cancellation of registration. Re- registration in such cases is only allowed by paying a fine or Rs 500/- only.

75% of attendance in theory and Lab classes is compulsory to appear in final examination.

Students must pay their installments fee on or before the 10 th of each month, failing which Rs 100/- only will be charged as late fine.

Smoking, Drinking (Alcohol), Chewing of tobacco and use of non-medical drugs are strictly prohibited in the premises of institution.
Examination Rule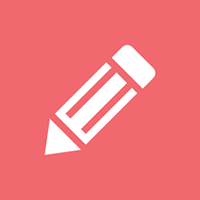 Students has to secure at least 50% marks in Terminal Examination and 40% marks in Final Examination to qualify. Students who remain absent in the exams without any prior information has to pay a penalty of Rs. 100/- as re-examination charge. without Admit Card Students will not be allowed in the Examination Hall.

Student's Complaint